This is so awesome. Thank you for putting this together!
One thing that I found is that if you change the root node type from Node2D to Control, then you can move the anchors to the center and just below the text box. Then when you resize your display window when the game is running, the dialogue UI isn't stuck in one spot.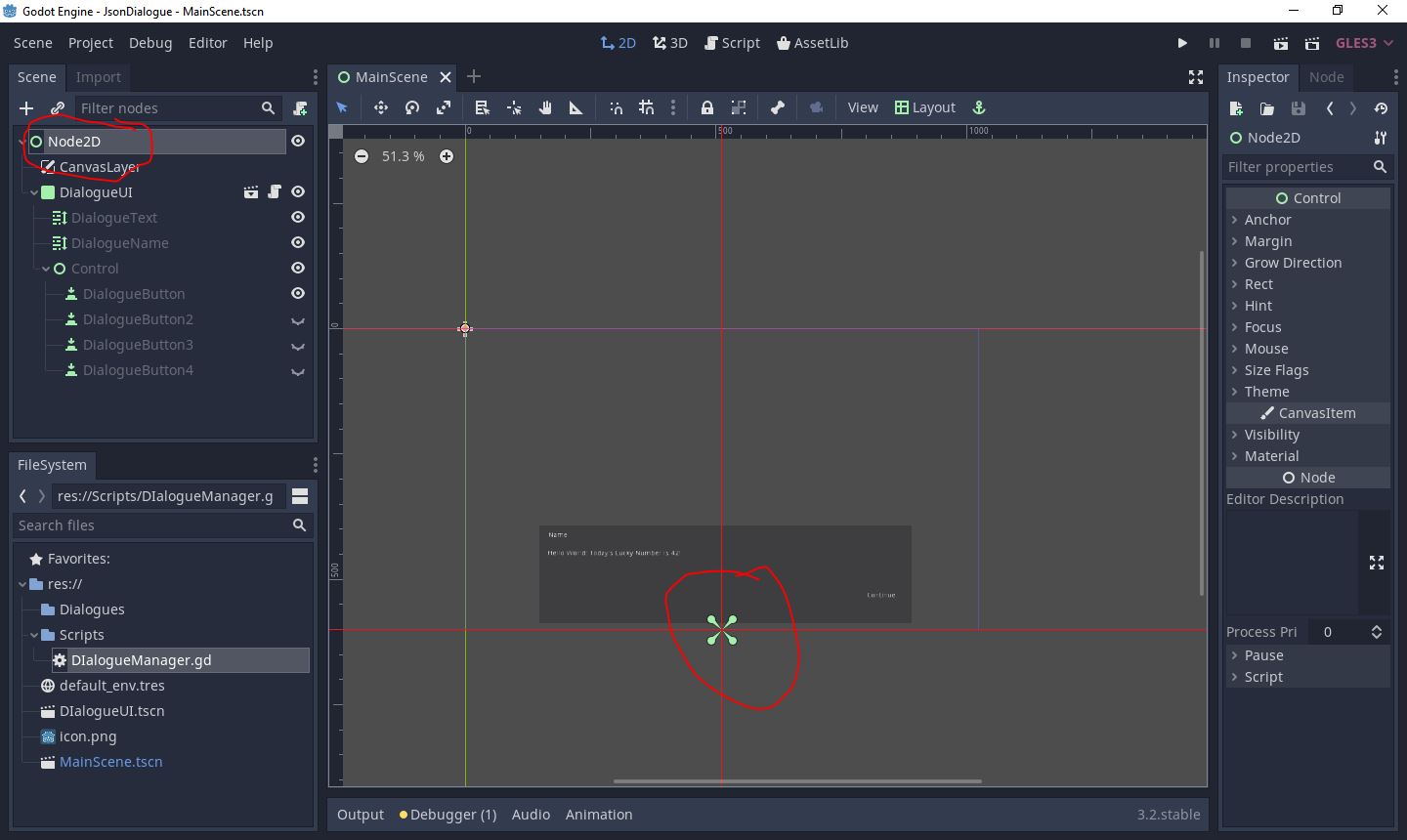 I did a quick test and it seemed to work for me, but I don't know if changing the type will break something else down the line.
Thanks again!